Family and Children Ministry
On most Sundays we offer nursery for little ones on Sunday mornings during the Worship Service, and provide them with a secure place they can feel safe and cared for and begin to learn how to trust God and others. Children in the nursery are checked-in upon arrival.
LakesideKids (age 4 - 4th grade)
We currently are not hosting Sunday programming for children over the age of 3 due to social distancing concerns. Kids will sit with their parents during Sunday services. We include elements of the service specifically for kids! Thank you for your patience and cooperation as we seek the Lord's wisdom.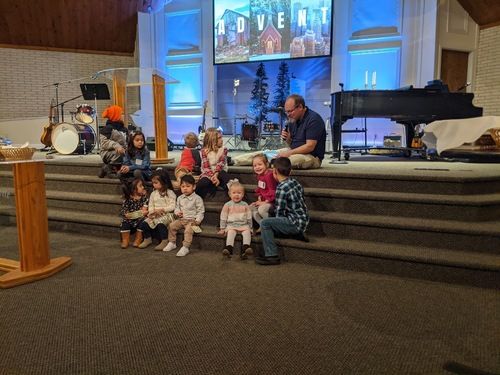 Child Safety and Security
Lakeside is committed to providing children with a safe and child-centered environment. We ensure this through our secure children's area, check-in process, low child to volunteer ratio, and volunteer screening. For your child's safety and security, please check-in and pick up your children at one of the two registration desks (south foyer or nursery).
Family Night
Once a Month, Wednesdays at 6:30pm
Events have been postponed until further notice.

Our goal for Wednesday night children's ministry is to equip parents as the primary disciple-makers of their kids. We have a monthly Family Night where all of Lakeside's families can come together for fellowship, encouragement, and fun.
Community Movie Night
Once a month, Fridays at 6:30pm
We show a family-friendly movie and serve free snacks and drinks. After the movie, we have take-home devotionals available as a way for you to use the themes in the movie to talk about Jesus with your kids. Due to our licensing agreement, we are not able to publish the titles of the movies we show on our website, so contact us to find out movie info! See below for the upcoming dates:
December 11 - Christmas Movie TBD