Family and Children Ministry
If you are a parent of a child who has participated in nursery or LakesideKids this year, please take a moment to fill out this survey.
On most Sundays we offer nursery for little ones during the Worship Service, and provide them with a secure place they can feel safe, cared for, and begin to learn how to trust God and others. Children in the nursery are checked-in upon arrival.
LakesideKids (age 4 - 4th grade)
We currently are hosting minimal Sunday programming for children over the age of 3 due to social distancing concerns. We have teachers available on 2 out of 4/5 Sundays a month at this time. When LakesideKids is not in session, kid sit with their parents during services, and we include elements of the service specifically for them! Thank you for your patience and cooperation as we seek the Lord's wisdom.
Spiritual Parenting Classes
A free 7-week parenting course by Michelle Anthony
Sundays before service at 8:45am
February 7 - March 21
Click here to register
It's hard enough to train kids to behave, but good behavior isn't what Jesus calls for in the Bible. He wants hearts and souls that are shaped in vibrant faith and love toward God and others. How can parents cultivate this in their children? Spiritual Parenting is a six-part video series that empowers parents to be the primary nurturers of their children's faith and teaches them how to create a home environment God can use to work in their children's lives. Families will be transformed as they learn how to create space for God-encounters in everyday life. Please contact Bonnie or Samantha for the answers to your questions about this event.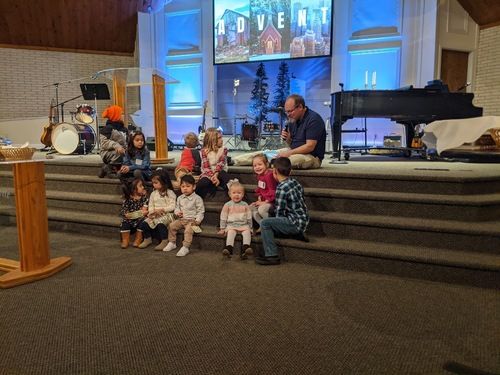 Child Safety and Security
Lakeside is committed to providing children with a safe and child-centered environment. We ensure this through our secure children's area, check-in process, low child to volunteer ratio, and volunteer screening. For your child's safety and security, please check-in and pick up your children at one of the two registration desks (south foyer or nursery).