Family and Children's Ministry
Bible Buddy Reading Plans
LakesideLittles/Nursery (birth - age 3)
A new program for our 2 and 3 year olds is in action!
We are calling this program Lakeside Littles! After nursery check-in, our older nursery kiddos will split and utilize the back nursery room for a short and sweet "Sunday School". We will be using the Awana Puggles curriculum "Big Truths for Kids to Know". This program will introduce young children to what they need to know most about God and His love! It communicates 4 big truths from the Bible ( 1.) God Made Everything 2.) God is Great 3.) God Loves Us and 4.) We Give Thanks) that form a strong first impression of God, His love for us, and our response to His love. Children will learn Big Truths and Bible verses that go with them, and hear Bible stories that reinforce these truths.
LakesideKids (age 4 - 4th grade)
Lakeside Kids has started a new curriculum called GROW! Curriculum is broken down into twelve 4 week mini series. The first mini-series is called Blast Off focusing on spiritual habits. To help children grow spiritually, teach them to spend time with God, spend time with and serve others, use their gifts, and share their stories. These four keys to discipleship will help kids launch their faith!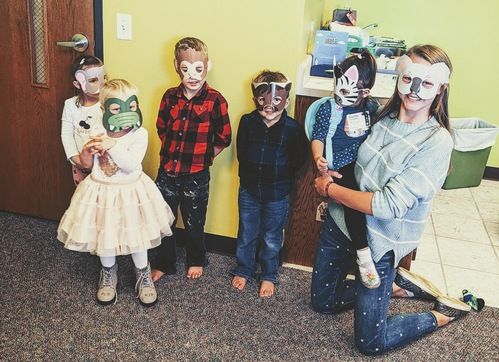 Child Safety and Security
Lakeside is committed to providing children with a safe and child-centered environment. We ensure this through our secure children's area, check-in process, low child to volunteer ratio, and volunteer screening. For your child's safety and security, please check-in and pick up your children at one of the two registration desks (south foyer or nursery).