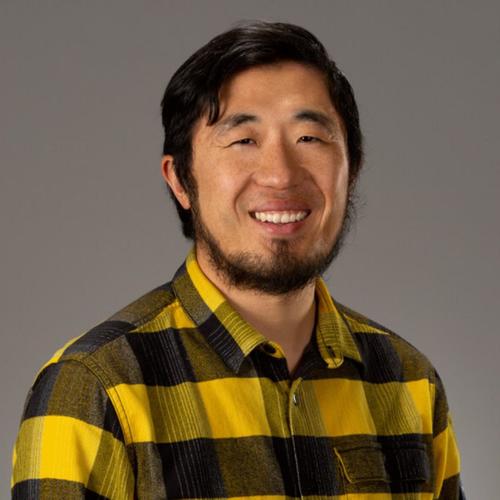 About Me: I'm a disciple of Jesus Christ, a husband of Katie and a dad to three amazing kids: Gentry, Creed & Mari. I'm an extrovert who loves to hangout with people. I've been described as practical, calculated and passionate.
Role on Staff: I serve Lakeside Church in discipling men and women through counseling, pastoral care, preaching, teaching and leadership development. I oversee the church staff and administrate the week-to-week tasks and responsibilities.
Hobbies: I love the great outdoors, primarily waterfowl hunting. I root for the Iowa Hawkeyes and Chicago professional sports teams. I love music, good coffee and spending time with friends.
Favorite Books/Authors: Eugene Peterson, Kevin Vanhoozer, and Wendell Berry
Favorite Movies: Nacho Libre
Favorite Foods/Restaurants: Sushi, a good steak, and fish 'n chips
About Me: I'm a Minnesota native and grew up in a nearby town where I met and married my husband, Ric. We relocated to Worthington in 1981 and have made it our home where we raised our three children, Lindsay, Andrew, and Alex. Our two oldest, Lindsay and Andrew are raising their families in the Twin Cities while our youngest, Alex and wife, Hannah, and daughter, Junia are moving from South Korea to Minnesota this summer. We love to share the latest pics of our 7 awesome grandkids whenever asked. 🙂
Role on Staff: I serve in an administrative role in the Lakeside office which includes bookkeeping, managing the office and auxiliary staff positions. I also manage overall facility maintenance, building reservations, scheduling, and volunteers.
Hobbies: I love to read, garden, cook, travel and spend time with my grand-kids. My husband and I are also dog lovers with a Goldendoodle named Riley.
Favorite Books/Authors: In the past year, a couple of favorite reads and authors are In His Image by Jen Wilken and It's Not Supposed to Be This Way by Lysa Terkeurst. Tim Kellar, C.S. Lewis, and Paul Tripp are also favorite authors.
Favorite Movies: I have many favorite movies and enjoy comedy classics like What About Bob? and Ground Hog Day. I also like a good murder mystery and the latest kid's movies.
Favorite Food/Restaurant: My husband and I love Chevy's in Sioux Falls and a new favorite in Worthington is eating outside (on a nice day) at the Taco Truck.
Executive Administrative Director
About Me: I have been married to Gina for soon to be 43 years. We have three grown children and two granddaughters. I am retired after a 44 year retail management career. I have tried to do my best to honor the Lord in all of those roles.
Hobbies: I have been a lifelong sports fan and enjoy following all the Minnesota teams. I also enjoy reading, biking, and lawn work/gardening with Gina.
Favorite Books/Authors: Two authors I really enjoy are Erik Larson and Joel Rosenberg.
Favorite Movies: Very hard to pick one movie as a favorite. The most recent movie I have thoroughly enjoyed is "Yesterday".
Favorite Food/Restaurant: I enjoy pretty much any food or restaurant but always look for the best BBQ ribs first.
About Me: I grew up on a small hog farm in Hartley, IA with my dad, mom, and 2 siblings. I live in Round Lake with my husband Jason and son Kian. Kian keeps us going with sports. I also have another son and 5 step daughters and 5 grandchildren. I am a teacher at Round Lake Brewster School and have a Bachelor's Degree in Education.
Hobbies: I love to spend time with my family and love spending time outdoors. As a family we enjoy fishing and boating. I also enjoy spending time with our grandchildren as well as all children. As a family we also enjoy sporting events.
Favorite Movies: I enjoy movies based on true stories. Some recent ones are "Clouds" and "The Safety". I like Disney and sports movies too.
Favorite Food/Restaurant: This is a tough one. I love to eat Chinese so love Hibachi Grill & Supreme Buffet. Also, I have always been a pasta lover so Olive Garden is another favorite.


Children's Ministry Director
About Me: I grew up in Slayton, Minnesota and moved to Worthington in August of 2015. I have two children, Bella (10) and Roewan (3). I recently got married in August 2020 to Keeran. I currently work at Hi-Ho Preschool as a teacher's assistant as well as Assistant Director of Children's Ministry at Lakeside Church.
Hobbies: I enjoy spending time with my family, watching gymnastics meets and dance recitals, doing puzzles and going to Disney World. My family and I are Disney fanatics!
Favorite Books/Authors: My favorite book is The Giver by Lois Lowry.
Favorite Food/Restaurant: I love fresh seafood and a medium-rare steak! :-)
About Me: I was born and raised in Sacramento, California with my three siblings: Josiah, Brandon (my older twin), and my little sister Allie. I moved out here on a whim to get away from California and I have not had any regrets! I absolutely HATE hot weather, so I'm ready for sub zero!
Hobbies: When I'm not at work, you'll likely find me at the gym, binging a TV show with my girlfriend or finding a new recipe to impress my family with.
Favorite Movie/TV Show: I am a HUGE Star Wars nerd; ask my opinion on the new movies. My favorite TV show has to be My Hero Academia.
Favorite Food: I think the question here should be "what kind of food don't you like?" BUT, tacos, burritos and sushi are some of my top favorites.
Worship & Creative Arts Director
About me: I was raised by my parents in Sheldon, Iowa, with my older brother Jake. I just graduated from Northwestern College in Orange City, Iowa, with a degree in Worship Arts and Spanish. I love to goof around and laugh, but I can also be pretty quiet and reflective at times. I'm so excited to be joining Lakeside Church and getting to know and grow with everyone!
Hobbies: I've been called the 20-something "grandma" :) In my free time I like to read and write, bake, and play music. I also love spending time with my family and boyfriend by going for walks, playing disc golf, and playing card games.
Favorite TV Show/Movie: I'm a HUGE fan of Parks and Recreation, I've seen the whole show like 7 times through, and my favorite movie is Steel Magnolias.
Favorite Books: One of my very favorite books is A Man Called Ove by Fredrik Backman, but I also love rereading the Harry Potter and Little House on the Prairie series.
About Me: I am a retiring dentist, after 35 years of practicing. I plan to keep working on a part-time basis for the foreseeable future. I live with my wife Jari Lynne of 41 years. We have a dog and a cat that call our home home. Our three children are grown up and living their own lives. We live on an acreage and enjoy staying home.
Ministries: I am a board member and have been several times through the years. I enjoy serving the Lord in this way and believe the Lord is using the church to reach the planet for himself. I am looking forward to the new heaven and the new earth.
Hobbies: Jari and I love to travel and vacation in Mexico. I am an avid hunter and fishermen. I make custom knives and make maple syrup in the Spring.
Favorite Books/Authors: I enjoy Murder Mysteries by many authors.
Favorite Movies: I have watched Last of the Mohicans and Gladiator multiple times.
Favorite Food/Restaurant: My tastes in foods is varied. I enjoy Mexican, and Chinese, but love your basic steak and potatoes also.
About Me: I grew up on a farm in West Central Iowa near the small community of Westside. After high school I went to Iowa State University and received a Doctor of Veterinary Medicine degree. I have been married to my wife Rachel for over 35 years and have 4 adult daughters and 5 grandchildren.
Hobbies: I like woodworking and being outside
Favorite Bible Verse: Galations 6:9
Favorite vacation location: Florida
Favorite author: Vince Flynn
Favorite restaurant: Qdoba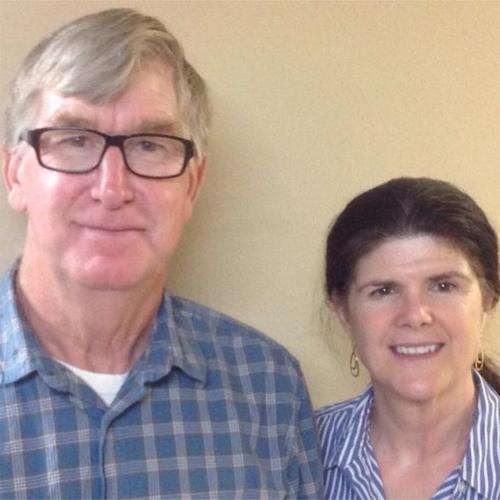 About me: I grew up on a farm in Lismore, Minnesota with my 6 siblings. I'm an electrician and I live with my wife, Susan, of 43 years. I have two children and two grandchildren.
Ministry: I am currently serving as board chairman.
Hobbies: I enjoy hunting pheasant.
Favorite Restaurant: Ruthies in Larchwood, Iowa.
Favorite Movie: Unbroken
About me: I grew up on a farm near Bigelow, Minnesota. I have been married to my wife America for soon to be 8 years. I have three children: Jalen, Justyce & Jaxon, and two step-sons, Evan & Liam. We have four grandchildren: Sophia, Elliot, Eva & Malakai. I manage a dairy farm and a crop farm near Worthington.
Hobbies: I enjoy boating, motorcycling, and following my favorite team of all time, the Kansas Jayhawks basketball team. I also love the Twins and the Vikings, and I enjoy watching and following boxing & mixed martial arts.
Favorite Books/Authors: I have enjoyed the Mitch Rapp series by Vince Flynn, and anything by David Baldacci.
Favorite Movies: Star Wars, The Lord of the Rings Trilogy, Indiana Jones and The Secret Life of Walter Mitty are among my 'faves and go-to's.
Favorite Food: Pizza- particularly Chicago deep dish. Soup and sandwiches are also a go-to.