Cultivate Women's Conference
Join us for the Cultivate Women's Conference on November 12-13!
Cultivating Rhythms of Rest, Renewal & Reflection
The Cultivate Conference is an opportunity for any woman to cultivate rhythms of rest, renewal, and reflection in her daily walk with Jesus. When we live out of the foundational truth that every bit of our identity is rooted in Jesus Christ alone, we can begin to develop or redevelop regular and healthy sacred rhythms and practices in our daily lives. As we meet together to discover, nurture, and act on God's words to us, we will experience with greater clarity and deeper joy who we are, whose we are, and what our God given purpose is.

Cost:
$39 before October 1
$49 after October 1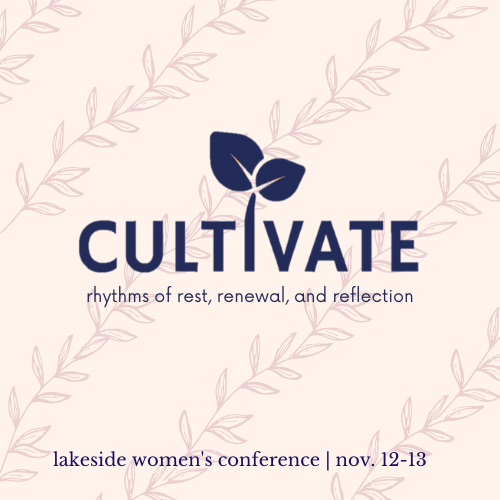 Friday Night - Resting in Our Identity
Saturday Morning - Reflecting in God's Presence
Saturday Afternoon - Renewal in Our Stories

Watch for more specifics on our schedule, including workshops and breakout sessions!

Snacks will be provided on Friday night. Breakfast and lunch will be provided on Saturday.
Diana has a heart for helping women to find their hope and purpose in Christ. In her own life she has experienced the encouragement from fruitful women during her own trials, and from that has made it her purpose to encourage others during theirs. Through this ministry she has witnessed and experienced the sweet fellowship that comes through prayer, comfort and burden bearing . Diana has spent her last 34 years in the corporate world. She is a loving mother of two grown daughters and three granddaughters. Diana is a member of Doxa Church in Rocklin, California.
Cecelia Dachtler is a professional life coach, spiritual director and educator who is dedicated to guiding individuals and ministries to achieve their goals while inspiring a passion for life-long learning and wholeness. While engaging in pastoral ministry with her husband for 36 years, Cecelia has also coached individuals seeking to make life transitions, enhance their relationships, or explore ministry through her business Renewing the Journey, LLC. She has enjoyed conducting workshops, trainings, and speaking at various retreats and events. She's also worked with the developmentally disabled, hospice clients, as well as seminary and graduate students as they prepare to enter a new calling. Cecelia and her husband married in 1971, and have two married daughters and one married son who have provided eleven wonderful grandchildren. Semi-retired, Cecelia loves nature and can be found enjoying it in her free time, as well as reading a book, or having long conversations with friends.